New Products

Cable Clamps, Cable Clamps Manufacturer
Material : UL Approved Nylon6/6, 94V-2 Usage : Put cable or pipes in, fix by screw Cable tie...
Read More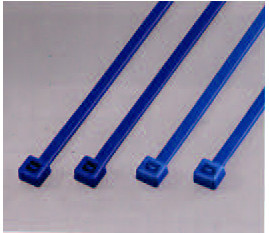 Tefzel Cable Ties
Ideal for applications requiring resistance to environmental stresses such as chemical attack, gam...
Read More
Company Profile
Established in 1982, Favortron Co. Ltd. has been dedicated to designing and manufacturing of a very wide array of wiring management products.
The firm's major product lines with different function there are Normal cable tie, Heavy duty cable tie, Marker cable tie, cable clamps, Tie Mount base, Push mount cable tie, Re-used cable tie. Material is PA66 (NYLON), flamer degree is 94V-2, 94V-0, colors, black, weather resistant are available. Stable product Cable Tie quality is with UL & ROHS approved, beside do OEM for customer's brand.
See FAVORTRON information for UL Positioning Devices
We, Favortron Co. Ltd., have been a leading manufacturer in cable clamps for over 30 years. We supply wide range of cable ties , cable clamps and more to both domestic as well as international markets. We deliver only the best range of products and unmatched services in this industry to customers. Please feel free to contact us for further information about our products.